The Mag Bar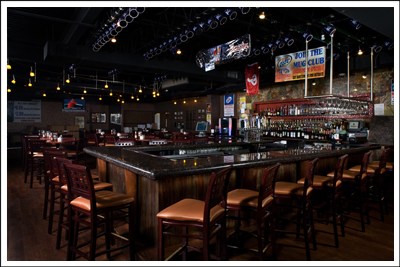 Mag Bar News & Events
The Mag Bar Info
Need a little fun and excitement? You've come to the right place!
Not only do we serve the best drinks in town, but you'll find some excellent entertainment to boot. Sports featured on 12 TVs, DJ dance parties, theme nights, contests and giveaways–there's something going on every night of the week!
And if you find yourself in need of a little sustenance, our Grazing Menu is just the ticket. Coconut shrimp, crispy calamari, Texas sliders (bite-sized burgers on mini buns with cheese, grilled onions, pickles & ketchup), buffalo wings and mini crabcakes are just a few of many items you can choose from.
So shake off those workday blues, get into the groove and get your drink on at The Mag!
Menus